VIRTUAL RABBIDS
Step into the wacky world of Virtual Rabbids: The Big Ride exciting all-ages VR experience that provides entertainment for both first-time users and experienced enthusiasts. Full of twists, turns, thrills and spills, for an all-ages VR attraction that lives up to the hype!
Offering true 360 ̊ views with action in every direction, riders are immersed in a unique experience every time.
Players can choose from three amazing adventures.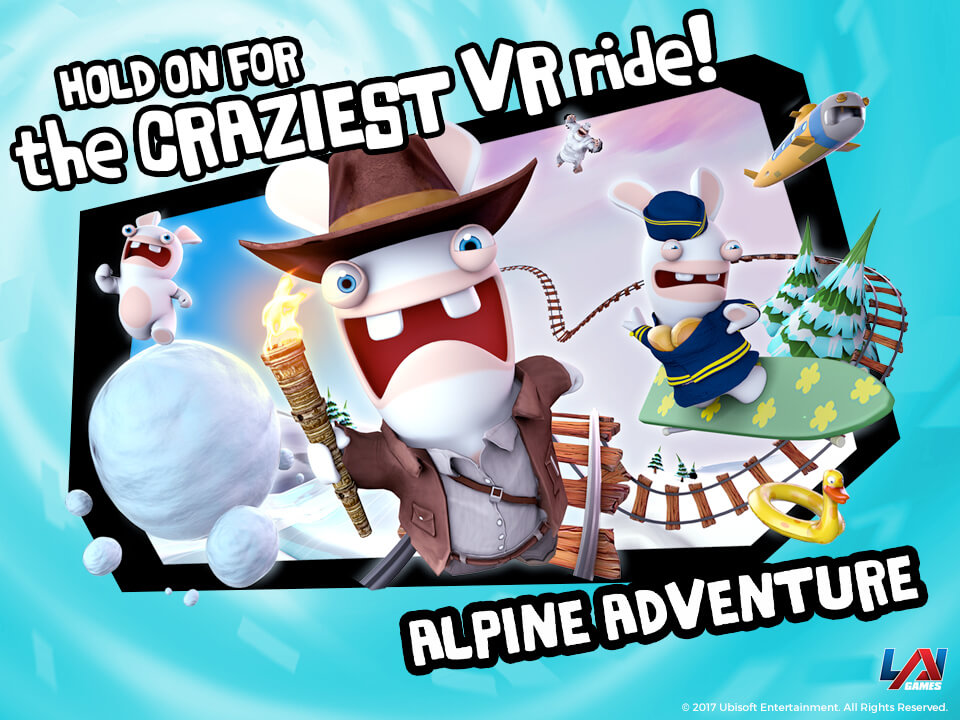 Alpine Adventure
Hang on to your bobsled in this chaotic journey through a frozen wonderland! Zip through a village full of wacky Rabbids, in and out of crazy caverns, and over the top of majestic mountains. The twists, turns, spills and thrills deliver a big dose of excitement for all ages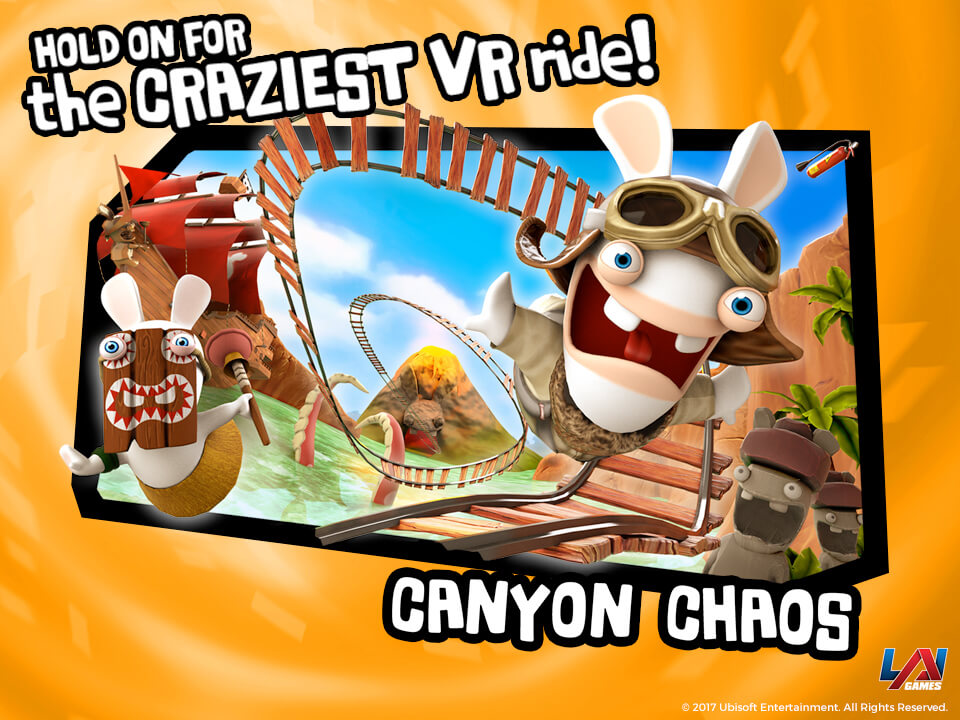 Canyon Chaos
Take to the air in your new flying contraption as you experience the calm and the chaos of The Great Outdoors. Swerve through deep canyons, wild rivers and the inside of a volcano, but watch out for the giant sea monster, Rabbid-pirates and native villagers, all trying to spoil your wild adventure.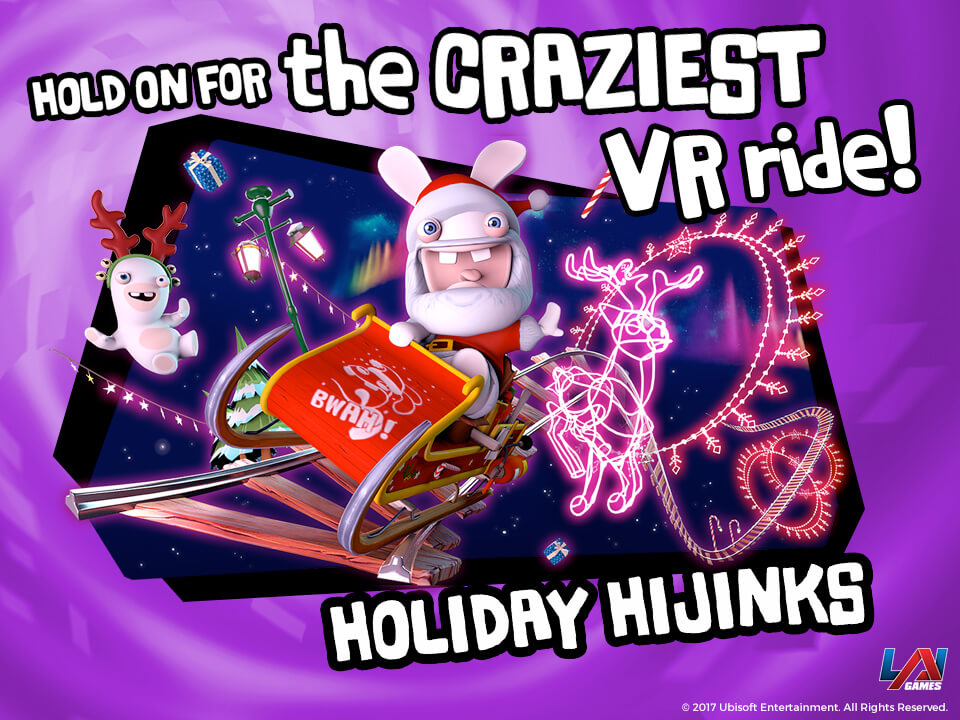 Holiday Hijinks
Make your way to Santa's House in a North Pole wonderland. Navigating your own sleigh, you'll need to watch out for the evil Rabbids and their flying submarines. It's a feast for the senses in a holiday adventure that's perfect for the whole family.